WordPress Website FAQ's
What is WordPress?
WordPress is a content management system that allows users to create both basic and complex websites. First made famous by bloggers, WordPress is the platform used by many large companies today for web design. WordPress has a convenient interface that allows beginners to navigate their website and allows professional developers to create complex customizations.
Before WordPress, clients had to contact the web developer for every small change to a website, such as updating a phone number. Today you can make small updates to your website on your own when you build your site with WordPress.
Is WordPress free?
The WordPress.org content management system is a free, open source software for web developers. Today 35% of the web is built with WordPress, which includes everything from simple blogs to national brands.
Here are some of the WordPress features that make it so popular: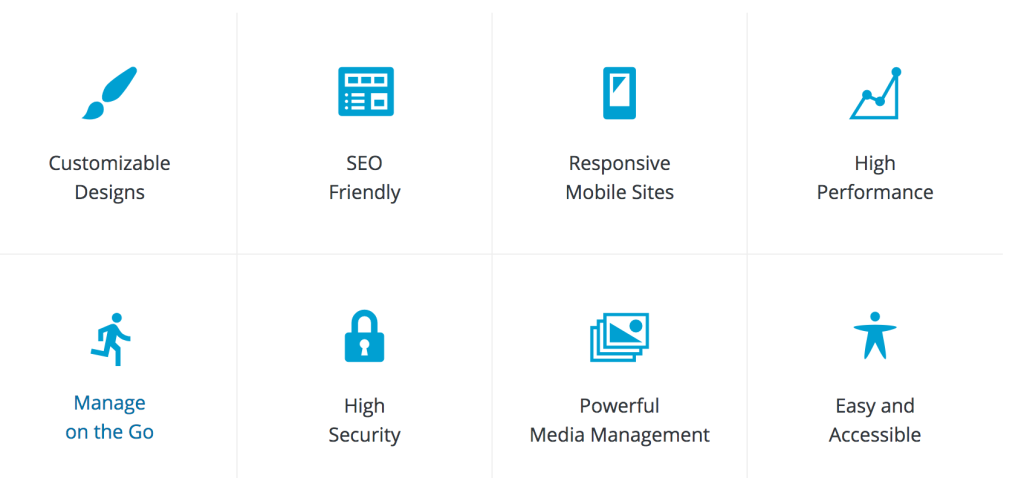 Additionally, WordPress.com offers website hosting with a free option for personal users. For example, if Kate wants to start a personal blog, she can make a free WordPress site with the domain name "KateExample.wordpress.com". To create a website without "wordpress" in the domain name, WordPress.com offers different payment plans. Every business website should have its own domain name to establish trust and legitimacy. In Kate's case, this would mean a paid WordPress plan with the domain KateExample.com.
What websites use WordPress?
Some examples of large company websites that use WordPress are AAA, TheWaltDisneyCompany.com, RollingStones.com, BBCAmerica.com, and Bloomberg.com.
To view examples of smaller companies with professional WordPress websites, see this collection of websites by M5 Design Studio.
WordPress is the platform used by 35% of the web, so there are numerous examples of effective WordPress websites. To learn more, see our article "8 Big Brands that Use WordPress."